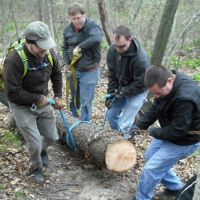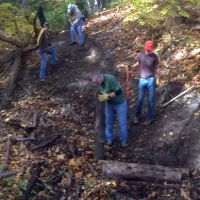 Trail's Edge has a long history of being involved with helping the local cycling community. Through sponsorships of course, but more than that. Our staff, team, and families all contribute to local charities as volunteers. From event support, to event planning and trail building.
Not only does the staff get in on the volunteering but our great cycling team too. We are lucky to have some great riders on our team that are friendly, and very approachable at the races, rides. Many of them have held positions in the chapters over the years, and all of them help on trail days. Building new trails, maintaining old ones, and pushing for riding opportunities.

We hope that our dedication to the local community makes your next ride fun and safe. We are also hoping to inspire more volunteers to help the local organizations, even becoming as a member helps support these non-profits to expand cycling opportunities for everyone. Please click the MCMBA image below to learn more about the Motor City Mountain Bike Association.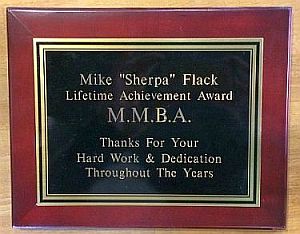 Click this image to learn more
Mike Flack (the owner) has been involved with and helped layout and build many trails in SE Michigan. He was the President of the local chapter for several years If you ride Island Lake, Maybury, Pontiac Lake, Stony Creek, Rouge Trails, Hickory Glenn, or the new Wayne County Trails (along Hines Drive) your enjoying some of his handy work and passion for trails. Either as a designer, Trail Coordinator, or just plain ole' volunteer.
Copyright Moose Mitts LLC 2016